Torres Maczassek Ana
Plastic, Cosmetic and Reconstructive Surgery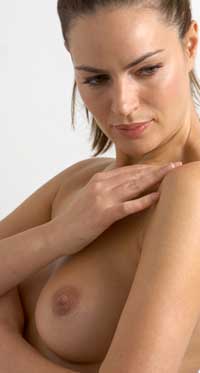 Breast augmentation is a surgical technique to increase the size of the breasts.
It enables the desired volume to be achieved in all patients who want to improve their bust with a natural appearance and no visible scars.
Breast augmentation can be performed using two techniques: with implants; or a graft of autologous fat through fat transfer.
Both techniques provide very natural results. With implants, it is possible to increase the volume of the breasts by more than one size. Fat grafts provide naturally shaped breasts since the process does not involve a silicone implant, although naturalness is achieved by adapting each technique to each patient. The decision on whether to use the patient's own body fat or breast implants will depend on the particular features of the patient and the size she wishes to achieve.
Contact us
Centro Médico Teknon
Torres Maczassek Ana
Vilana offices (office 150, 1st floor)
Vilana, 12
08022 Barcelona
Schedules
| | | |
| --- | --- | --- |
| <!-- A -->Monday | 09.00 - 14.00 h | 15.00 - 20.00 h |
| <!-- B -->Tuesday | 09.00 - 14.00 h | 15.00 - 20.00 h |
| <!-- C -->Wednesday | 09.00 - 14.00 h | 15.00 - 20.00 h |
| <!-- D -->Thursday | 09.00 - 14.00 h | 15.00 - 20.00 h |
| <!-- E -->Friday | 09.00 - 14.00 h | 15.00 - 20.00 h |