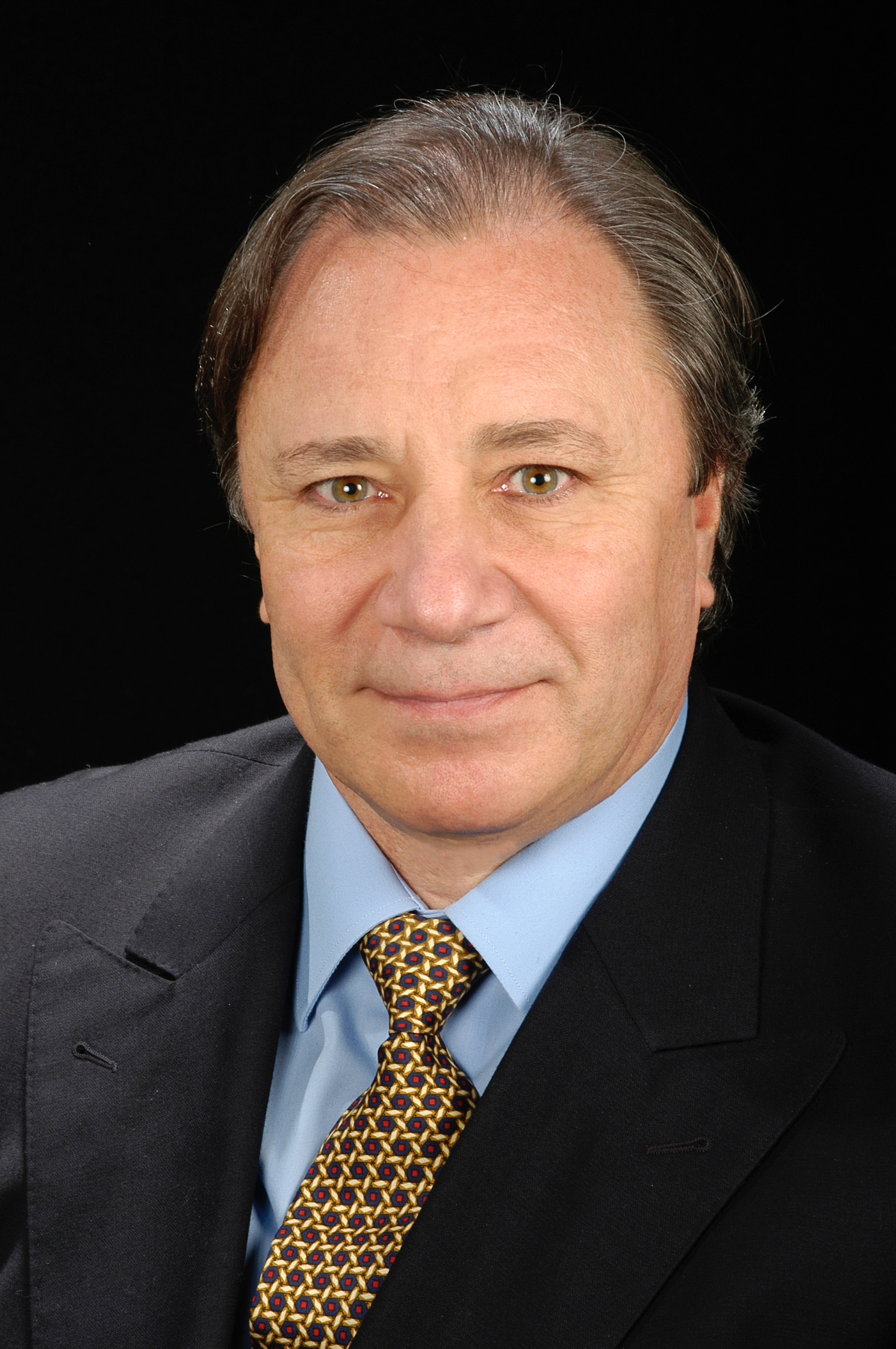 Specialty:
Orthopedic surgery and traumatology
Serving specialties:
Traumatology and Orthopaedic Surgery
Hospitals where he/she works:
Consultation:
Consultorios Vilana (Despacho A)
General Information
Dr. Rudolf Morgenstern has been educated in the USA and Germany to apply the newest and most advanced techniques in endoscopic and minimal invasive spine surgery. He is a member of the faculty of the Centro Médico Teknon (Barcelona, Spain).
Experience
Medical Doctor (M.D.)
Orthopaedic Surgeon
Work Medicine Specialist
Endoscopic Spine Surgeon (YESS method, Phoenix, Arizona, USA)
PhD in Mechanical Engineering - Biomechanics
Accredited surgeon in Laser Surgery and radiofrequency
Accredited surgeon in Kyphoplasty
Accredited surgeon in intersomatic implants
Accredited surgeon in percutaneous implants
Awards and certifications
Scientific societies
National delegate of the "International Society for Minimal Intervention In Spinal Surgery" (ISMISS), USA
XXIV President (2010/2011) of the "International Intradiscal Therapy Society" (IITS), USA
Member of the "North American Spine Society" (NASS), USA
Member of the Spine Society of Europe (EUROSPINE)
Member of the "International Society for the Advancement in Spine Surgery" (ISASS), USA
Member of the Minimally invasive spine surgery (MISS) committee
Honorary member of the "Société Française des Techniques Endoscopiques du Rachis" (SOFTER), France
Vice-president of the "International Muskuloskeletal Laser Society" (IMLAS), UK
Member of the "Spine Intervention Society", (SIS), USA
Member of "The American Academy of Minimally Invasive Spinal Medicine and Surgery", (AAMIS), USA
Member of the "Sociedad Española de Cirugía Ortopédica y Traumatología" (SECOT), Spain
Official member of the Medical Board (Barcelona)
Member of the faculty of the Centro Médico TEKNON, Barcelona, Spain"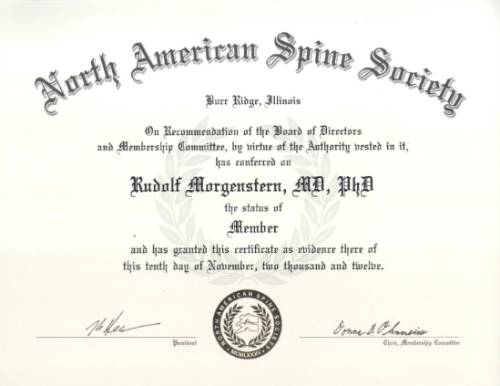 NASS_Dr_Rudolf_Morgenstern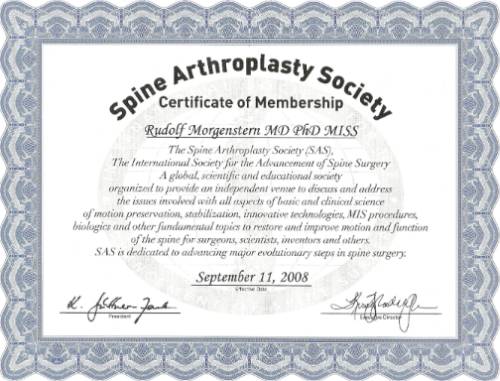 Spine_Arthroplasty_Society_Dr_Rudolf_Morgenstern