Torres Maczassek Ana
Plastic, Cosmetic and Reconstructive Surgery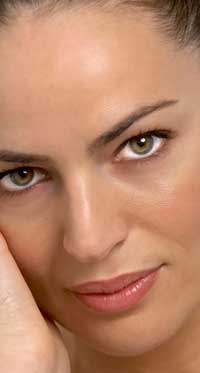 Cheek and chin augmentation is performed in most cases using the lipoinjection or fat transfer technique, which consists of injecting grafts of cells from fatty tissue, mainly into the cheeks and jaw line to improve the contours, increase the volume and restore firmness to the tissues. These fat tissue grafts allow the technique to be applied gently and naturally. This technique is indicated for patients who wish to improve their appearance with natural results.
The desired volume is usually achieved in one session, but in more complex cases two sessions may be required. Dr Torres will make a personalised diagnosis in order to establish which treatment is required how many sessions are needed to obtain the desired results.
Following this technique, a completely natural increase in volume is achieved without leaving any scars.
Tras la realización de la técnica, se observa un aumento de volumen totalmente natural sin marca de cicatrices.
Use of implants
When chin and cheek implants are used, a small incision is made in the mucosal lining inside the mouth and a pocket is prepared into which the particular implant is inserted according to each patient. Local anaesthesia or a nerve block (peripheral nerve block) is used for this technique.
The results of this technique are immediate and long-lasting (only in the event of dislocation would they need to be replaced). It leaves no scars as the implant is inserted through the lining of the mouth (for cheeks), or the crease under the chin (for the chin).
Contact us
Centro Médico Teknon
Torres Maczassek Ana
Vilana offices (office 150, 1st floor)
Vilana, 12
08022 Barcelona
Schedules
| | | |
| --- | --- | --- |
| Monday | 09.00 - 14.00 h | 15.00 - 20.00 h |
| Tuesday | 09.00 - 14.00 h | 15.00 - 20.00 h |
| Wednesday | 09.00 - 14.00 h | 15.00 - 20.00 h |
| Thursday | 09.00 - 14.00 h | 15.00 - 20.00 h |
| Friday | 09.00 - 14.00 h | 15.00 - 20.00 h |