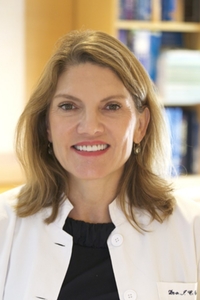 Leila Catherine
Onbargi Hunter
Specialty:
Obstetrics and gynecology
Serving specialties:
Obstretrics and gynecology
Hospitals where he/she works:
General Information
Experience
Private practice at Teknon Medical Center since 1994
Degree
Medical degree
Obtained at Northwestern University Medical School in Chicago, Illinois, USA. 1984-1988.
Certifications
Licensed to practice as Physician and Surgeon by state of Illinois, USA. 1988
Certified by the National Board of U.S. Medical Examiners, 1990
Certified by the American Board Of Obstetrics and Gynecology (ABOG, the premiere medical organization for excellence in women's health care) since 1995.
Homologation of certifications and licenses by the Spanish Association of Obstetrics and Gynecology (SEGO) as physician and specialist in Spain since 1994
Certified NAMS (North American Menopause Society) Menopause Practitioner
Residency Training
In Obstetrics and Gynecology at Prentice Women's Hospital, Chicago, Illinois, USA. 1989 – 1993.
Research
Sabbatical-Breast Cancer Research – National Institute of Investigation (I.N.S.E.R.M.) Paris. Strasbourg, France. 1988-1989.
Awards and certifications
Current Professional Affiliations

Fellow of the American College of Obstetricians and Gynecologists (ACOG)

American Medical Association

American Association of Gynecologic Laparoscopists

Member: S.E.G.O. Sociedad Española de Ginecología y Obstetricia

Member: NAMS (North American Menopause Society) Certified Practitioner

Member: IMS (International Menopause Society)

Member: AEEM (Asociación Española para el estudio de la Menopausia)
Awards
American Association of Gynecologic Laparoscopists, 1st prize Post Graduate Hysteroscopy