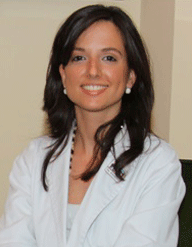 Hospitals where he/she works:
Dr. Paula Verdaguer Agustí is an ophthalmologist specialized in cornea, refractive surgery and cataract. Graduated in Medicine and Surgery from the University of Barcelona, she subsequently specialised in Ophthalmology at the city's Barraquer Ophthalmology Centre. After her residency, she took a fellowship in Refractive Surgery at the Catalan Retina Institute. At the Ocular Microsurgery Institute, she took a Master's Degree in cornea, refractive surgery and cataract. She is currently working on her doctorate project at the Barcelona Autonomous University. She has participated in the courses of the European School for Advanced Studies in Ophthalmology (ESASO) in Lugano, Switzerland, and she has collaborated with the University Eye Clinic of the Maastricht University Medical Center (MUMC).
Dr. Verdaguer has specialised in the pathology of the cornea, ocular surface and conjunctiva. She performs refractive surgery using the excimer laser, implantation of phakic lenses, toric lenses and presbyopia correction lenses together with cataract surgery with state-of-the-art technology.
In recent years, she has published articles in international journals, chapters in specialist volumes and has participated in national and international conferences and meetings.
She is a member of 6 scientific societies, including the European Society of Cataract and Refractive Surgeons (ESCRS) and the Spanish Society of Refractive Implant Surgery (SECOIR).